Coronavirus pandemic does not only have serious impact upon our health, but it also affects our whole functioning with regard to many aspects, such as remote working, organization of social life, or limitations in sport activities.
The government is launching new restrictions step by step, as it is implementing its plan for citizen protection against the pandemic. In the meantime, a lot of business had to be shut down, but there are some entrepreneurs who are making profits. These are mostly the manufacturers of goods which are currently in great demand: antibacterial gel, soap or toilet paper, but there are also a few others.
Today let us have a look at coronavirus from a different perspective, namely let's see whether the pandemic has had any influence upon trademark applications.
Since the beginning of the year 2020 the following trademark applications have been filed for medical and hygienic preparations:
CORONEX – a European Union Trademark application no. 018192950, destined for pharmaceutical preparations, as of 7th February 2020 in the name of Excivion Ltd from United Kingdom.
– a European Union Trademark application no. 018209699, for a variety of goods, including antibacterial gels, face masks, toiletries, apparatus for disinfection, air purifying apparatus and hygienic articles, filed on 11th March 2020. The Applicant's details have not yet been revealed.
– a Polish national trademark application no. Z.509660, destined for laundry preparations, filed on 31st January 2020 in the name of Zakłady Wytwórcze AGRO-CHEMAT from Wiązowna.
The rumors that drinking spirits can allegedly help to kill coronavirus have resulted in the filing of a number of trademark applications for beer and other alcoholic products. The following trademarks seem to be the most interesting:
CORONAVIRUS – a European Union Trademark application no. 018209884, of 12th March 2020 in the name of Alejandro De la Hoz de Miguel from Spain.
ANTYWIRUSÓWKA – a European Union Trademark application no. 018202543, filed on 27th February 2020 by a Polish company BEAUTY BRANDS CONCEPT from Lesznowola.
Antivirus – a Polish national trademark application no. Z.510890, filed on 2nd March 2020, also in the name of the Polish company BEAUTY BRANDS CONCEPT.
– a Polish trademark application no. Z.511122, filed on 6th March 2020 in the name of a physical person domiciled in Grzegorzewice.
In the database of the European Union Intellectual Property Office one can also find a trademark application

, destined for pasta and filed by an Italian company PASTA CORONA S.R.L. UNIPERSONALE. The application has fulfilled the requirements of the EUIPO and has entered the opposition period. It is interesting indeed to see whether the pasta branded with the trademark PASTA CORONA will be offered in stores, and whether it will become popular among consumers.
From among the above mentioned trademarks, ANTYWIRUSÓWKA, CORONEX and PASTA CORONA have passed through the examination of the EUIPO, but they still remain to be open to observations or oppositions from third parties.
The remaining trademarks have the status of "pending examination". Are they going to fulfill the formal requirements in order to obtain registration and be protected under the exclusive rights? We will certainly keep a watch on it to satisfy the curiosity.
Taking this opportunity, we would like to inform you that in order to cut down the dissemination of coronavirus and maintain the continuation of our services, most of us have switched to working remotely. We are at your disposal by mail contacts, which are working normally without interruption. The meetings with our clients are held online or via teleconferences. We wish you good health and perseverance in this extraordinary time of pandemic, looking forward to overcome it as soon as it may be possible.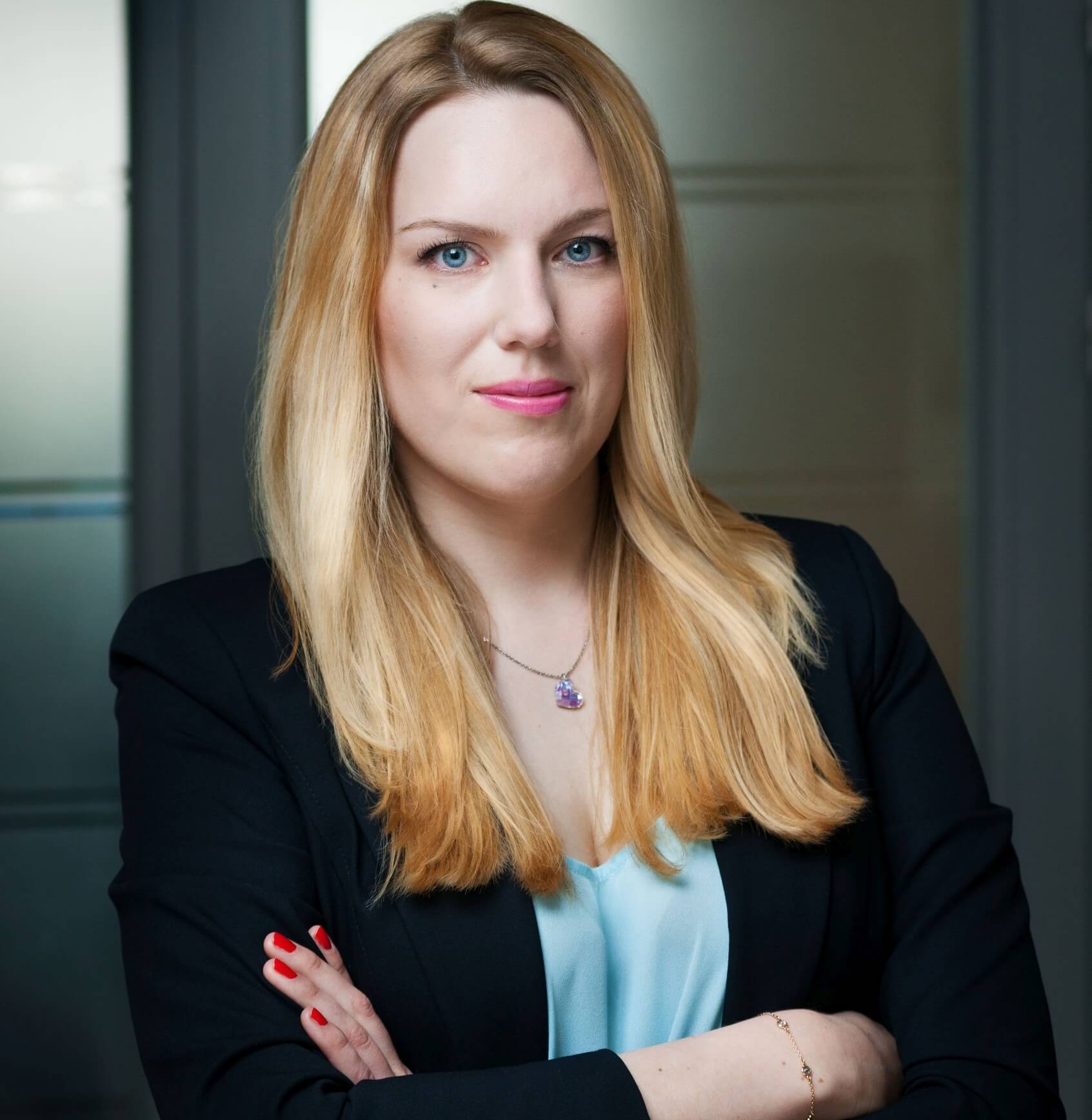 Nina Jankowska is a Attorney Trainee in the department of trademarks and industrial designs at Patpol. She graduated from the Warsaw School of Economics, currently studying law at the Kozminski University. Contact with the author