In the previous parts of this series we discussed what a trademark is and we presented its legal definition, focusing on the non-conventional trademarks, such as 3D marks, positional marks, patterns, colors and a few other kinds of marks. One more kind of non-conventional marks to be discussed (apart from the most popular ones, such as word, word-figurative, or figurative marks) is a trademark being a hologram.
A hologram trademark is a mark consisting of holographic elements.
In order to apply for registration of a hologram trademark, it has to be demonstrated in the form of a video file, or a graphic or photographic representation including the views of the mark which are necessary to demonstrate properly its whole holographic effect.
If the mark is presented by means of a video file, for patent offices the acceptable file format is MP4, and its size cannot exceed 50MB.
A video file presenting the mark applied for registration can simply be attached to a digital application, or if the application is filed traditionally in paper form – it has to be attached to it on the appropriate carrier, such as a pendrive, a CD or DVD.
If a hologram is presented graphically, there is no limit as to the number of images, but one has to remember about the following:
If the application is filed electronically, all images must be contained in one JPEG file upon one page;
If the application is filed in paper – all images must be contained in the application form, upon one print in the size not smaller than 8 cm by 8 cm and not exceeding 10 cm by 10 cm, or upon one A4 sheet.
Below there are a few examples of hologram trademarks  registered or applied for registration in the Polish Patent Office (PPO) and the European Union Intellectual Property Office (EUIPO):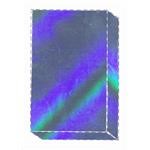 EUTM-002559144 – a trademark registered in the name of Eve Holdings Inc. destined for "cigarettes" in class 34.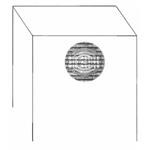 EUTM-001787456 – a trademark registered in the name of Bioclin B.V. destined for "cosmetics" and "medical and pharmaceutical products" – class 03 and 05.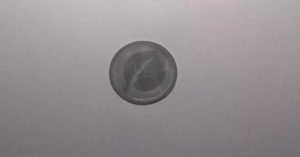 EUTM-018101015 – a trademark registered in the name of  Bionorica SE and destined among others for "pharmaceuticals; photographs; advertising services" in classes 05, 16 and 35.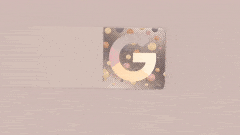 EUTM-017993401 – a trademark registered in the name of Google LLC destined for goods in class 09 including among others: "cases, protective covers, and sleeves for mobile phones, smartphones, cameras, earphones, earbuds, headphones, tablets, headsets for virtual and augmented reality, and laptops; chargers; charging cases; climate control system consisting of a digital thermostat; computer accessories, namely, protective cases, protective bumper cases, protective covers for tablet computers, computer bags, protective sleeves for laptop computers."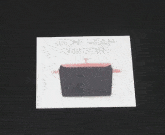 EUTM-017579491 LET THE AROMA RAIN DOWN LA COCOTTE – registered in the name of ZWILLING J.A. Henckels AG and destined for goods and services in classes 16, 21 and 35, including among others "postcards; non-electric cooking pots and frying pans; sales services relating to kitchen knives and kitchen cookware."

R.104698 – a Polish national trademark registration in the name of Związek Producentów Audio-Video [the Association of Audio-Video Producers] from Warsaw (the mark has already lapsed) destined for goods in class 09: "CDs and tape recorder cassettes."

The right of protection for the mark presented below was granted under the no. R.165245 in the name of Związek Producentów Audio-Video [the Association of Audio-Video Producers] from Warsaw. The protection has already lapsed, while the mark was destined among others for goods and services in classes 09, 16 and 36, including "CD records; advertising leaflets or TV commercials."
The description of the mark does not need to be attached to the applications for a hologram trademark, as the representation of the mark by itself is sufficient to determine the subject of protection.
Hologram trademarks (like any other kinds of marks) are put to examination by the Polish Patent Office in order to check whether there exist any potential obstacles to granting them the rights of protection.
In view of this, it is advisable for the applicants to make sure that average consumers will perceive the applied holograms as trademarks, and whether such marks include the sufficiently distinctive elements allowing to remember them by means of one cognitive act.
So if the entrepreneur has an idea for the marking of one's goods or services with a hologram trademark, but is not 100% sure whether the mark is suitable for registration or is sufficiently distinctive, to avoid any doubts he is recommended to rely on the assistance of a professional agent – patent attorney, who has the experience in handling trademark applications both before the Polish Patent Office and the EUIPO.
In the last article of the series "What a trademark is like everyone can see… but is it so obvious indeed?"  we will discuss the issue of whether a scent, flavor or touch can be registered as a trademark. You are very much welcome to stay with us and read the next publication which will be coming soon.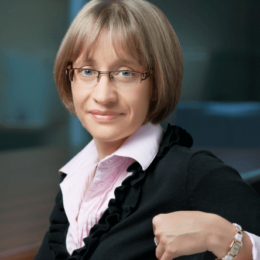 Agnieszka Skrzypczak is a patent attorney specializing in trademarks and industrial designs. In 2002, she obtained the rights of a Polish Patent Attorney, and since 2004, she is also a European Patent Attorney. She is a member of INTA (International Trade Marks Association) and PIRP (Polish Chamber of Patent Attorneys). Contact with the author