POSITIONAL TRADEMARK
As I have already mentioned in my first article in this series ("Everyone can see what a trademark is like…" Part I), a trademark, according to legal definition, is any sign which is capable of distinguishing the goods of one undertaking from those of other undertakings, and which can be represented in the Trademark Register in a way that allows to determine clearly and precisely the subject of granted protection.
Yet another kind of trademarks – apart from those which are the most popular, such as word, word-figurative, or figurative marks – is a positional trademark.
A positional trademark is a mark which precisely determines the position, in which the mark is placed on the product.
In the application for registration a positional trademark must be represented in such way that its reproduction (its graphic representation) precisely demonstrates its position on the product and the size or proportion in relation to the designated product. The elements which are not the subject of the application for registration of a positional trademark must be marked as exempt from the application by means of intermitten lines.
Below there are a few examples of positional trademarks registered and valid in Poland:
EUTM 13755244 (sports footwear)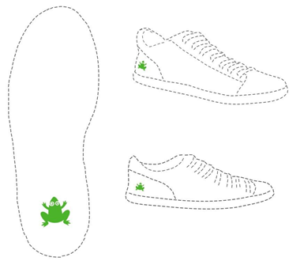 EUTM 017959016 (shoes of a Spanish company THE A.R.T. COMPANY B&S, S.A)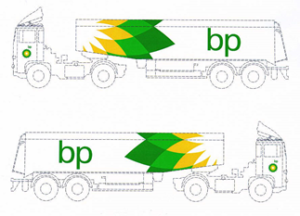 EUTM 002195675 (fuels, transport services, chemical products)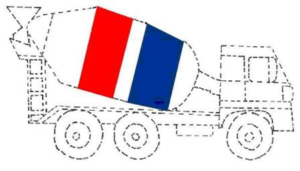 EUTM 007106412 (building materials not of metal, transport services –  this is how these goods and services were marked by the company CEMEX S.A.B. DE C.V.)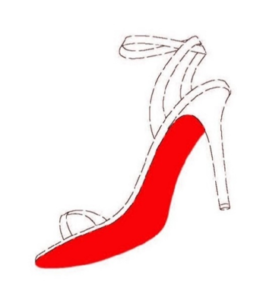 EUTM 008845539 (shoes – the famous high heels of Christiana Louboutin)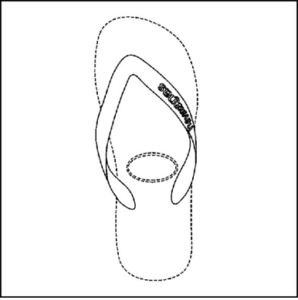 EUTM 011218385 (flip-flops Havaianas)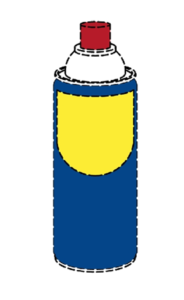 EUTM 011920485 – (lubricant WD-40)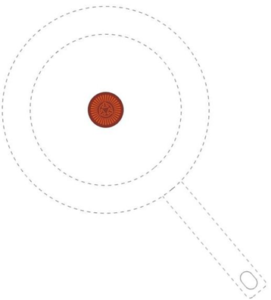 EUTM 012786794 (a frying pan of Tefal)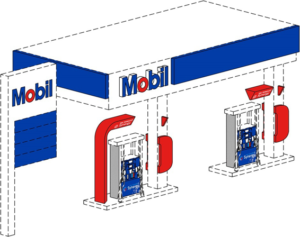 EUTM 013847868 (the appearance of fuel station of Exxon Mobil Corporation);

EUTM 018007270291 (a positional trademark destined for the marking of services of the company AUTO CLICK S.A.);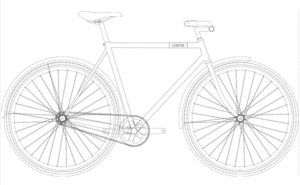 EUTM 017366667 (a positional trademark CREME of the company CREME CYCLES Sp. z o.o., Sp. k. for bicycles)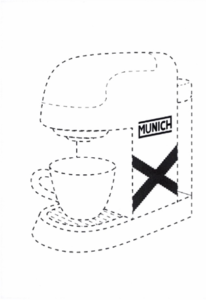 EUTM 017912403 (a positional trademark of the company MUNICH S.L. destined for coffee makers)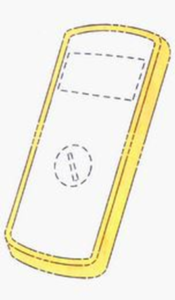 EUTM 017933720 (a positional trademark for mobile phones of Fluke Corporation)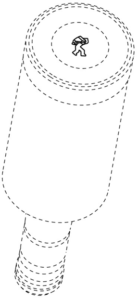 EUTM 017961602 (a positional trademark of an Irish company IRISH DISTILLERS LIMITED for alcoholic and alcohol-free beverages)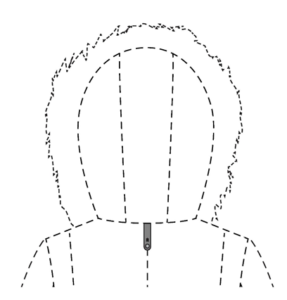 EUTM 017995797 (a positional Trademark of a Canadian clothing manufacturer)
The application for a positional trademark must include a precise description in order to indicate in what manner the mark is placed on the products. If a color is also the element of the mark, it has to be mentioned in the description as well.
What is also essential, if the description of the mark suggests that its position may vary in respect of various goods, such description will be regarded as incorrect by the patent offices where it is applied for registration, and subsequently will not be accepted. In such case, the patent offices will send the applicants the relevant notifications about incorrections, appointing the term for remedying them.
When applying for registration of positional trademarks, one has to remember that in order to have real chances of obtaining registration, the mark must be original to the extent that it visibly varies from the established norms or customs in the given branch of goods or services, for which it is destined, so that it can have a distinctive character ? judgment no. C-218/01, case of Perwoll, EU: C: 2004:88).
Below there are examples of positional trademarks which were denied registration by patent offices: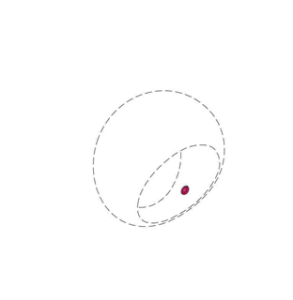 EUTM 014397491 (a trademark of an Italian company destined for jewelry – rings);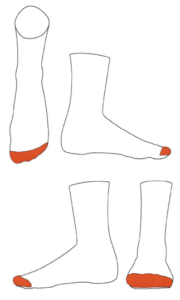 EUTM 005658117 (a positional Trademark of a Swiss company destined among others for designating socks);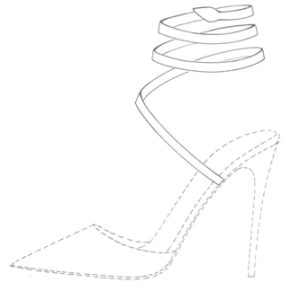 EUTM 017961128 (a trademark of an Italian company destined for footwear)

EUTM 014221543 (a trademark of an American company destined for cosmetics, including bubble baths, body care cosmetics, hair care preparations, nail care preparations).
The entrepreneurs, who affix to their products positional designations which are perceived as characteristic for these products, are well advised to consider obtaining the exclusive rights for such designation by its registration as a positional trademark. However, as it can be seen from the above mentioned examples, the attempts to obtain protection for positional marks do not always end in a positive decision of the patent office on granting protection. Therefore, in order to improve one?s real chances of a successful registration, it is recommendable to consult a professional and experienced patent attorney who will provide assistance in the scope of determining the best strategy and preparing the appropriate application.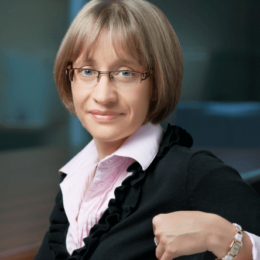 Agnieszka Skrzypczak is a patent attorney specializing in trademarks and industrial designs. In 2002, she obtained the rights of a Polish Patent Attorney, and since 2004, she is also a European Patent Attorney. She is a member of INTA (International Trade Marks Association) and PIRP (Polish Chamber of Patent Attorneys). Contact with the author