A PATTERN
Yet another kind of unconventional trademarks (namely, not the most common ones, such as word, word-figurative or figurative marks) is a mark being a pattern.
A trademark, which is a pattern, is a mark which consists exclusively of a set of regularly repeating pattern elements.
This is a new kind of trademark in the Polish Law on Industrial Property. A pattern trademark can also be applied for registration as a trademark of the European Union (EUTM) in the European Union Intellectual Property Office.
This kind of trademark can be destined for the marking of any kind goods or services – but most frequently it is registered for such goods as: paper, fabrics, clothing, leatherware, jewelry, wallpapers, furniture, tiles, tires or building materials.
A trademark which is a pattern (like other unconventional trademarks which will be discussed in the following articles of this series), in order to be registered either as a national mark in the Polish Patent Office, or as EUTM in the EUIPO, must fulfill the so-called seven Sieckmann?s criteria, that is – as a graphic representation, it must be:
Clear
Precise
Self-contained
Easily accessible
Intelligible
Durable
Objective
Below a few examples of pattern trademarks have been presented, which were recognized by the Polish Patent Office as fulfilling the above mentioned criteria, and by same as being distinctive:
Z.497935 a trademark being a pattern applied for registration by the company Wojas S.A., among others in relation to paper bags, umbrellas, rucksacks, wallets, bags, handbags, leather belts and purses, and also footwear;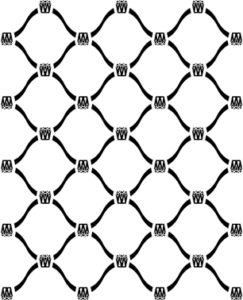 Z.501276 a trademark being a pattern applied for registration by the company W.KRUK SPÓŁKA AKCYJNA among others in relation to jewelry, bags, suitcases, neckerchiefs and scarves;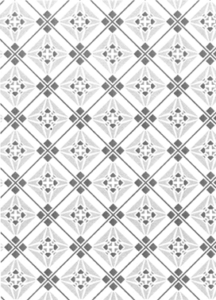 Z.503037 an application for a pattern trademark  filed by the company JAKOB HABERFELD STORY SP. Z O.O., among others for the marking of: syrups, juices, flavored vodkas, liqueurs and flavored spirits.
A pattern trademark shall be presented in the application to the Polish Patent Office or EUIPO by attaching a reproduction demonstrating the repeating set of elements.
The application for this kind of trademark shall be accompanied by a description indicating the repetition of the given elements, and if the mark includes the colors – they shall also be mentioned in the description.
Here are a few examples of pattern trademarks registered in the EUIPO: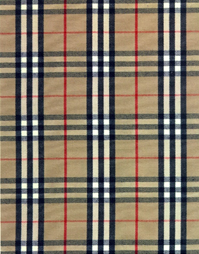 EUTM 00037580 – this trademark was registered in the name of the company BURBERRY LIMITED from the United Kingdom and is destined among others for the marking of leatherware, clothing, headgear, footwear and textiles.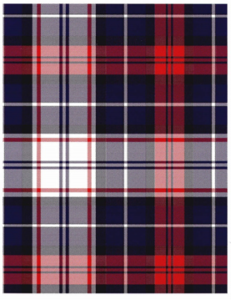 EUTM 002572568 – the trademark was registered in the name of Tommy Hilfiger Licensing B.V. and is destined among others for the marking of leatherware, clothing, headgear, footwear, toys, games, sport and gymnastic articles;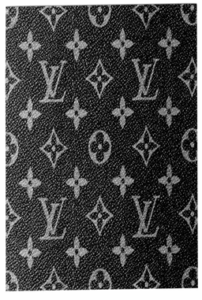 EUTM 000015602 this trademark was registered in the name of LOUIS VUITTON MALLETIER from France, and was destined among others for the marking of leather goods, including bags, handbags, wallets, purses, umbrellas, parasols, clothing, footwear, calendars, notebooks, albums or catalogues;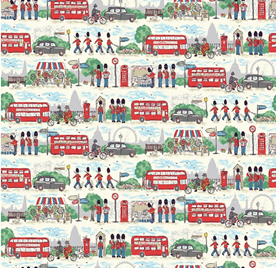 EUTM 017427345 this trademark was registered in the name of Cath Kidston Limited from the United Kingdom and is destined among others for the marking of bags, handbags, suitcases, dogs? clothing, textiles, cotton, clothing, headgear and hats;
However, one should bear in mind that a too complicated pattern, or a too trivial one, may not be remembered by consumers, as these designations – as to the principle – are not perceived as trademarks, or at least are perceived as trademarks not by all consumers.
Below there is an example of a pattern trademark EUTM 005132808 of the company ANDROS from France destined for various food products and beverages, which had initially been registered by EUIPO, however later in the course of further examination it was invalidated, as the EUIPO decided that the pattern of green-white checkers is popular for food products, and the mark is simply too trivial in relation to these products.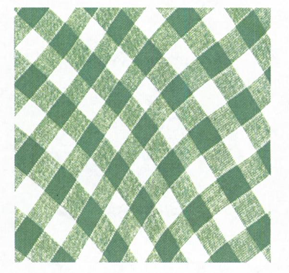 What is particularly interesting, in the name of the same company red-while checkers had been registered as the following pattern trademark no. EUTM 001990803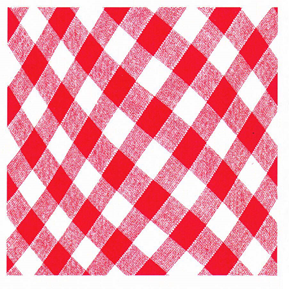 destined for jams, jellies, dried, cooked and preserved fruits and vegetables, cream, butter, yogurt, bread, cookies, sorbets, ices, pudding and non-alcoholic beverages, juices and fruit nectars.
Therefore, upon making a decision on registration of a pattern trademark, it is advisable that the pattern is not such an obviously and commonly used pattern in relation to the given category of goods. It is recommendable to combine the pattern with the product in a surprising manner – for example, choose a colored pattern for medical equipment, which is usually while.
A pattern – as a separate trademark category – has been functioning for short, although the marks of this kind were registered earlier, usually as figurative marks. The perception of a pattern as intellectual property deserving protection is becoming more and more popular among entrepreneurs, which fact is confirmed by the growing number of applications of this kind of trademarks. Subsequently, it is advisable to take a look at one's own products and their packaging to check whether there are any patterns upon them, and whether these patterns are identified by consumers with the owner's business activity – if so, perhaps it is recommendable to think about registration of the pattern and obtaining the exclusive rights thereto.
In the next parts of this IP Blog series I shall discuss other types of trademarks. This time it will be a color and a combination of colors.
You are very much welcome to follow our IP Blog.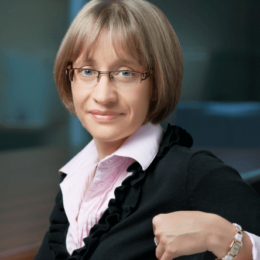 Agnieszka Skrzypczak is a patent attorney specializing in trademarks and industrial designs. In 2002, she obtained the rights of a Polish Patent Attorney, and since 2004, she is also a European Patent Attorney. She is a member of INTA (International Trade Marks Association) and PIRP (Polish Chamber of Patent Attorneys). Contact with the author