The process of choosing the name for one's brand does not seem to be easy. The market of today is full of thousands of products and it is becoming more and more difficult to invent an original designation which could be easily distinguished from other names, and it would be catchy and quickly remembered by consumers. Apart from this, there is yet another issue to be checked: namely, whether an identical or similar name has already not been applier or registered on behalf of another party. To put it simply, the Applicants must also make sure if they are not infringing someone else's prior rights, and automatically do not put themselves to the risk of generating unwanted legal costs.
What requirements must a name or logo fulfill in order to obtain registration?
Obtaining legal protection for a name or logo is possible through registration as a trademark. However, not every name and logo is suitable for registration. The Patent Office will register a trademark on condition that it fulfills the absolute and relative grounds of registration.
First and foremost, a trademark should be capable of being distinguished from other signs which are already used and registered, so that a consumer can distinguish the name and logo of one entrepreneur from those of others.
As regards the absolute grounds of registration, it is required that a trademark does not indicate directly the goods designated with the mark, or the services for advertising which it is used. In other words, a trademark shall not be descriptive in relation to the goods or services, for which it is intended.
For example, if one tried to register the word "laptop" as a trademark for "laptops or computers", it would be denied registration as being descriptive and devoid of distinctive character. Another analogous example would be an application for registration of a trademark being the phrase "The Best Apples" for apples or other fruit. Such mark, just as in the previous case, would be denied registration by the Patent Office.
A name applied for registration cannot also be composed of the elements which have already entered into common language, or are customarily used in fair and established trading practices.
What is also essential, one cannot create a trademark which is contrary to good morals, it offends religious beliefs, patriotic feelings, or national tradition.
Moreover, the name cannot have a deceitful character. In other words, the name, by its nature, cannot mislead the consumers with regard to some of the properties of goods or services, in particular the character, quality or geographical origin of a product. In this aspect, the regulations concerning trademarks are consistent with the provisions on combating unfair competition and unfair advertising. The name applied for registration as a trademark cannot expose the qualities, which are not reflected in the product to be designated with the mark.
The following should also be taken into consideration: if two names are very similar to each other, and they are affixed to the same kind of products, it is very likely that upon purchasing them a consumer will confuse both names and will subsequently buy the products of another company, not being the goods initially wanted by the consumer. Such case has a specific legal definition and is determined as "the risk of misleading the relevant consumers", which is subject to the assessment by the Patent Office if there is a collision between two trademarks and legal dispute is pending between the owners.
Therefore, when one already has an idea for the name of a brand, which fulfills all the above mentioned criteria, it is so essential to check whether other entities on the market are not using an identical or similar designation.
How prior use of identical or similar designations can be checked?
The first step is an ordinary search for a given name through Google search engine and in social media, which can be done by anyone. If such simple search produces many results referring to the goods or services, which are within our interest, the registration of the name, which a party has chosen, may very likely be unsuccessful.
Another recommendable step is conducting a search for a given trademark in official databases of patent offices. It can be conducted by anyone by means of commonly available official databases, or it can be commissioned to a specialized patent attorney.
Patent attorneys are the professionals, who do not only have access to paid and more accurate databases, but can also provide information about the potential chances of obtaining registration by a given name, or the potential obstacles which can be raised by third parties on the basis of their earlier rights.
Thus, information obtained from a professional patent attorney allows to see the matter in broader context, and helps to make the right decision whether an application for a given sign should be filed in the Patent Office, and whether it stands good chances of registration.
What next?
If one already knows that the name and logo are suitable for registration, and that they do not infringe any earlier rights of third parties, one can proceed to the filing of an application with the Patent Office. This can be done personally by any party and the reliance upon the services of a patent attorney it is not required. Nonetheless, the assistance of an experienced professional may undoubtedly bring many advantages, such as saving the costs of the proceedings or avoiding the potential conflicts with third parties.
As for mentioning the costs of trademark registration, the procedure itself and the related costs depend on the territory where protection is sought, and also on the number of classes of goods and services, for which the mark is to be applied.
EU Grants for trademark applications
Till mid-December 2022 small and medium companies can apply for grants to be awarded in the program of subsidies for protection of intellectual property rights. Detailed information can be found under the link: https://euipo.europa.eu/ohimportal/pl/online-services/sme-fund, or an inquiry can be sent directly to us.
Last year our patent attorneys succeeded in obtaining many grants on behalf of our clients, so we have a broad experience in this scope.
Once registration of the name has gone successfully, is it possible to have the packaging and the appearance of a product protected as well?
The answer is 'Yes'! If you are interested in this subject, please follow our IP Blog. If you need some specific information right now, you are very much welcome to contact one of our patent attorneys.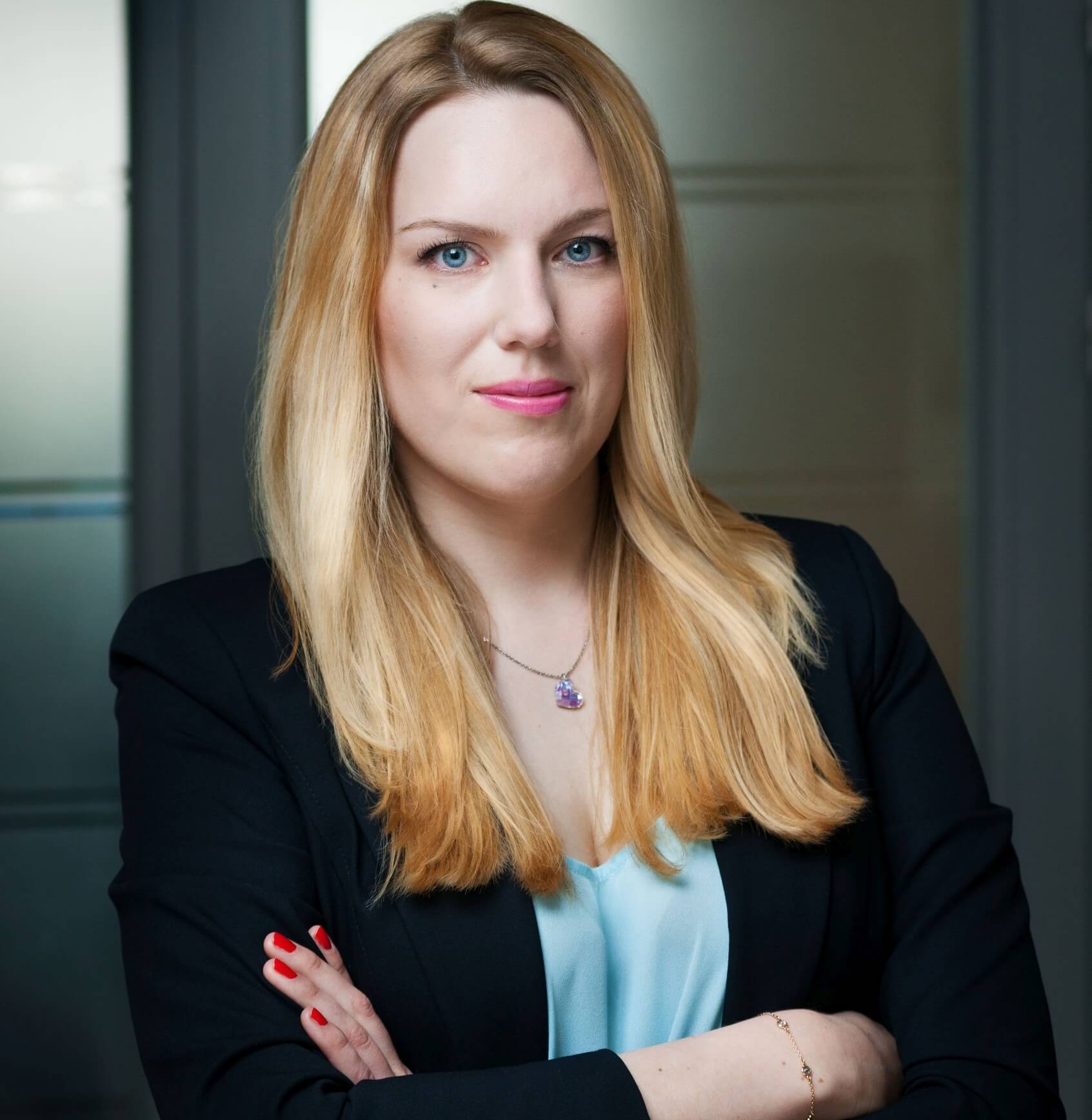 Nina Jankowska is a patent attorney in Trademark and Industrial Design Department at Patpol.. She graduated from the Warsaw School of Economics, currently studying law at the Kozminski University. Contact with the author